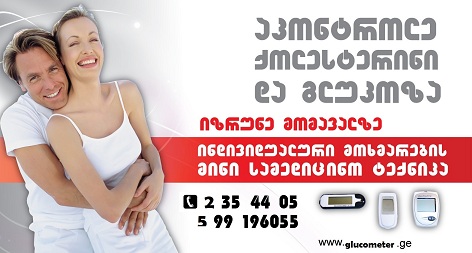 The trading company ' Contrast ' LTD has been created 1990 in Tbilisi. During 22 years we provide individual users with the latest medical equipment. We trade with the equipment for individual consumption.
We help people with diabetes live healthy and active lives through innovative glucose monitoring technology, support and education. We are dedicated to partnering with people living with diabetes.
Our aim is to open representation of our firm in various regions of the country,
 to provide clients 

with new high-quality medical equipment, 
with the best wholesale prices and warrantee. 

 
We invite drugstores and hospitals for collaboration